According to the Stonington Historical Society "Taugwonk: Stone mortar for pounding corn. Tagwouncke (Thomas Minor, 1662)." The name might be for a tool but the neighborhood is for those with a zest for life!
Stonington Vineyard, known for its Chardonnays. is at one end of Taugwonk Road before it crosses over RT 184 and becomes Jeremy Hill Road
Heading south down the road you will come to the US Coast Guard Foundation and Stonington Country Club. The club encompasses 155 acres of rolling hills and meadows.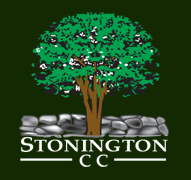 Many capes and colonials sit on land at least 2 acres in size but more often than not on lots 4 – 10 acres. As you continue south the road goes under I-95 and becomes the continuation of Pequot Trail.
Stonington Real Estate Listings
Active Listings in Stonington
Sold Listings in Stonington
Walk Score for Stonington